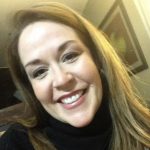 Shelley B Borowiec
REALTOR® - Professional Home Stager
A little about me
My name is Michele Borowiec and I am a licensed real estate agent serving San Antonio and the surrounding areas. With 8 years of experience in the real estate industry, I have helped numerous clients buy, sell and invest in real estate.;
I take pride in providing my clients with personalized service that meets their unique needs and preferences. Whether you are a first-time homebuyer, a seasoned investor, or a seller looking to get the most out of your property, I will work tirelessly to ensure your goals are met and your expectations are exceeded.
I am equipped with the knowledge and skills to navigate complex real estate transactions and negotiate on behalf of my clients. I am also committed to staying up-to-date on the latest trends and developments in the industry to better serve my clients.
When you work with me, you can expect transparency, communication, and dedication. I am passionate about helping my clients achieve their real estate dreams, and I am committed to providing them with the best possible experience.
If you are looking to buy, sell, or invest in real estate I would be honored to assist you. Contact me today to learn more about how I can help you achieve your goals.