Sell Your Home For Top Collar
Your Hill Country Selling Specialist
Sell with the best in the Hill Country area.
You need a local expert who understands how to coming marketing, presentation, and sales strategies to get you top dollar for your home.
We will cover the following 7 topics:
We will cover the following 7 topics:

Prepare your property for sale in the shortest period possible.

Price your property, based on current market conditions.

Get it sold quickly at the highest price possible.
Get Instant Access to Free Seller's Guide.
If you're looking to sell your home, check out these 11 tips on how you can get the best possible price for your home in your area.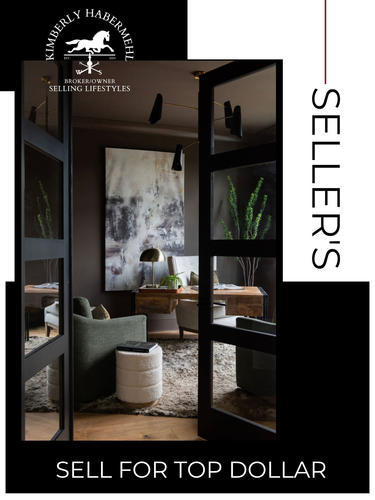 How to upsize into a bigger home
Free Seller's Guide
Comprehensive Real Estate
Seller's Guide
A few of our amazing clients.
"I highly recommend Kim as a Realtor, she is professional, knowledgeable and goes above and beyond to represent you as the buyer or seller of your home. She has over 25 years in the business and was very attentive to detail from the first day and being present at the closing. You will be impressed with her negotiating skills and ability to get the best deal for you!"
"Kimberly is an excellent agent. She kept me informed daily of the activity on my house. She stuck with me for 3 years while I battled a lawsuit on the house. She has made my life so peaceful after selling the house. I cannot thank her enough for making this sale so smooth. I also consider her a veery good friend.""
"I chose Kimberly Habermehl because she had helped a friend sell her property at Canyon Lake. Once I met her, I was very happy that she was available to help me sell my property. She is warm, engaging and has a wonderful personality plus I appreciated her "get up and go" attitude ( for lack of a better phrase ) in assertively selling my property and representing my interests."
Dedicated to an honest and friendly service
In any relationship communication is key and is the cornerstone on how we deliver a next level service. We are dedicated to providing you the attention you deserve. When you work with us, we are available at any time through text, phone or email. To us, you are more than just a client – you're a partner in the process.
Professional photos
It's absolutely essential that your home looks stunning, and attractive. We use professional photography for each and every listing.
Luxury Marketing
Utilizing high-quality photography, virtual tours, and targeted advertising can help attract the right buyers and generate interest in the property, etc ...
Virtual tours
Our 3d virtual tours, powered by (3d tour software here) allows anyone to tour your property on demand, and take as long as they want to take in your home.
Home staging
Through our home staging services, we make sure that your home looks absolutely stunning, looks great on all of our marketing materials, and serves as the "wow factor".
Property websites
Each and every one of our listings gets its own dedicated website using our listing tool.
Moving Checklist
As your real estate agent, I can provide you with a comprehensive moving checklist tailored to your specific needs and timeline.